About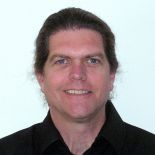 Joe Kraynak is a freelance writer/editor who has authored and co-authored numerous books, including Flipping Houses For Dummies, Bipolar Disorder For Dummies, The Complete Idiot's Guide to Facebook, Take the Mic, Stage a Poetry Slam, and Master Visually: Creating Web Pages.
Team writing
Currently, I specialize in team writing with experts in various fields to produce and market how-to books for consumers. I have teamed up with real estate expert Ralph R. Roberts on books about flipping houses, foreclosure investing, loan modification, and real estate fraud; psychiatrist Candida Fink, MD on Bipolar Disorder For Dummies; renowned allergist Dr. Robert A. Wood on Food Allergies For Dummies; multicultural sales consultant Michael Soon Lee on Cross-Cultural Selling For Dummies; mortgage guru Chip Cummings on Financing Real Estate Investments For Dummies; and the founder of the Slam Poetry movement, Marc Kelly Smith, on Take the Mic and Stage a Poetry Slam.
Basic website development
For select clients, I develop websites and blogs and help build a presence on social media venues, including Facebook and Twitter. I created and maintain a blog specifically devoted to computer topics at ComputerChimp.com, co-host Bipolar Beat, and manage the food allergy website DrRobertWood.com.
Using WordPress with various WordPress Themes, I have designed several websites and blogs for colleagues, family, and clients, including Slampapi.com/blog, Finkshrink.com, WindyCityDents.com, and PrincetonPsychiatrist.com.
I currently live in Crawfordsville, Indiana with my wife, Cecie, our three cats, and countless forest critters.